BUSINESS DETAILS
About
The massage practitioner trained in the UK, Thailand and France. She started her career in the UK in 2000 and set up in the French Alps in 2017.
WHY BOOK WITH HIBISCUS MASSAGE?
A warm welcome, fantastic customer service and excellent value for money.
Made-to-measure massages based on your needs and priorities.
A well-qualified massage practitioner with over 20 years' experience.
Clean, cozy, well-equipped massage room with beautiful mountain views.
Heated massage table with top-quality face cradle and arm support for ultimate comfort.
Generous loyalty and referral programs that make regular massage great value for money.
100% organic
Organic, cruelty-free oils, detergents and products.
High Quality
Over 20 years in the business with only 5-star client reviews.
PERFECT GIFTS
Gift certificates available to purchase online or in person.
Location and Setup
Located in Champanastais, near Le Lauzet-Ubaye in the Ubaye valley.
Open every day from 13:00 to 19:30, by appointment only.
French and English spoken.
Covid-19 protocols in place with disinfection, ventilation between clients and masks (on request).
Gift certificates available.
Book online, by email, text or phone.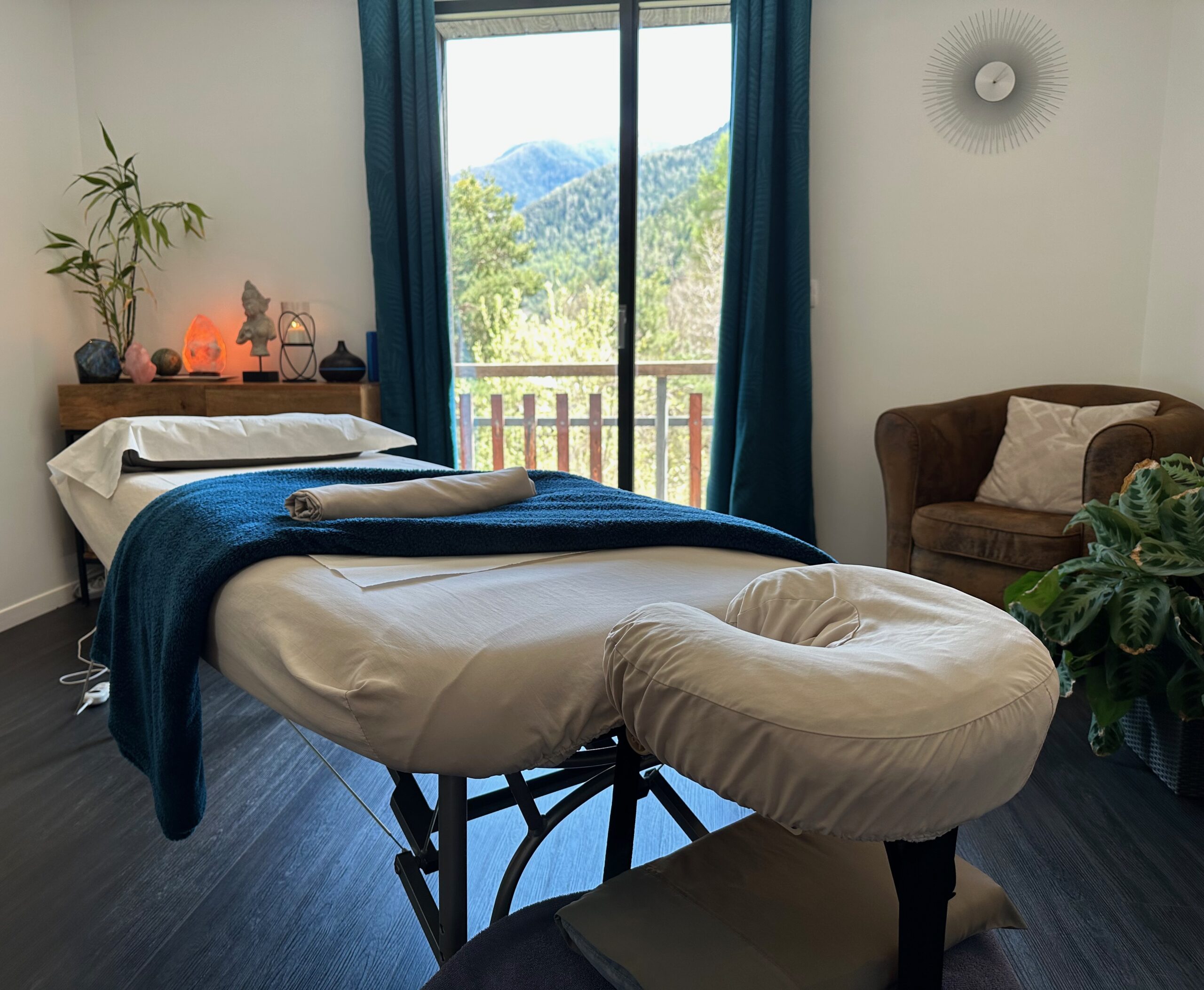 wellness for the body and mind
a beautiful place to relax and unwind