What is Thai massage?
Thai massage comes from the Eastern philosophy of yoga, and many styles of Thai massage exist. Hibiscus Massage combines traditional Thai yoga massage (Nuad Boran) and modern "osteo-Thai" techniques.
Thai massage aims to restore the natural balance of your body by working the sen lines, or energy lines. It uses acupressure, yoga-style stretches and gentle rocking movements. Tight muscles and stiff joints relax to gain greater range of motion.
You are fully clothed and lying on a padded mat on the floor. The practitioner uses hands, elbows, knees, legs and feet, to stretch you in a similar way to a yoga session. Hence the name "Thai yoga massage".
The pressure can be gentle or firm, and will stay within your comfort zone. Likewise, stretches are deep but done with care. The massage is never painful and your safety is always in mind. You'll be able to completely relax and your body won't be pushed beyond its limits.
Thai massage includes many techniques so we can adapt it, regardless of your age, size or level of mobility.
In the West, Thai massage is jokingly called "yoga for lazy people". You get the benefits of yoga without any of the effort. All you need to do is breathe!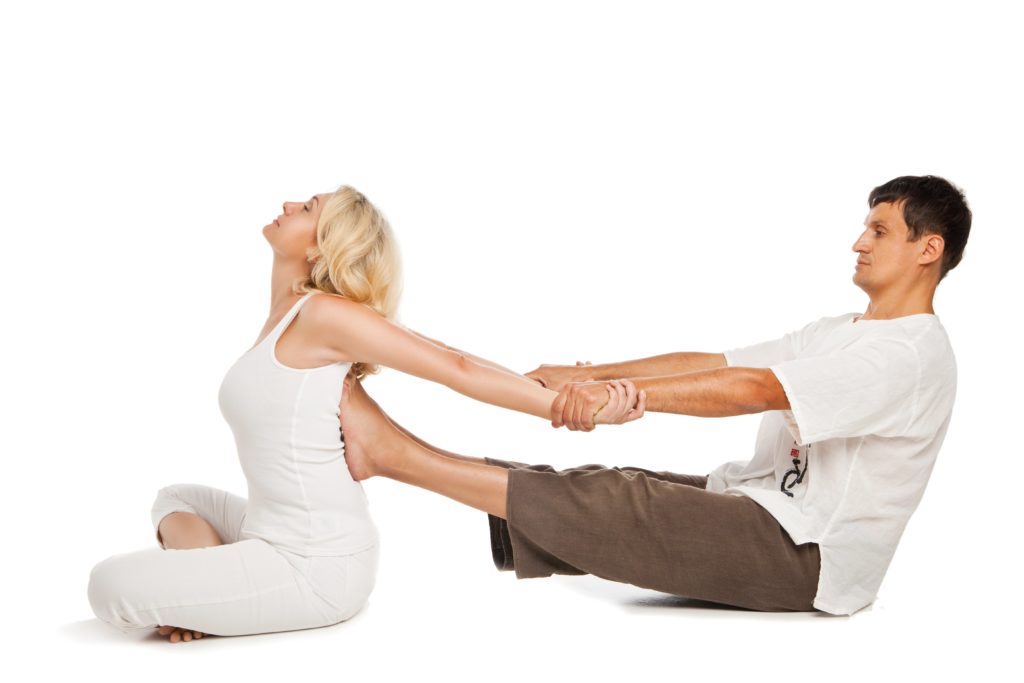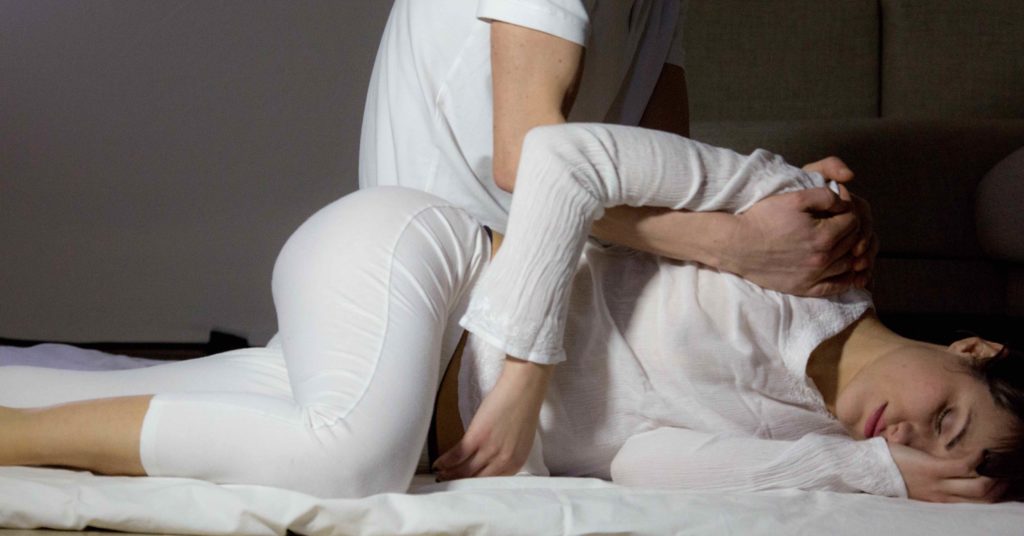 Who benefits most from Thai massage?
Thai massage is ideal if you have tight muscles and want to improve your flexibility and posture.
It's great for manual laborers, sports people and those who work on a computer or drive a lot. It's also suitable for older clients as it increases mobility.
For long-term improvements in range of motion, you'll need a few sessions.
Please wear loose, comfortable clothes that allow you to stretch. A long-sleeved top and a pair of long sports trousers are ideal.
1h30 – € 70 2h – € 90
Choose thai massage if you want to:
Improve your flexibility and posture
Feel both relaxed and energized
Have a massage in lots of different positions
Keep your clothes on for your massage
Feel the benefits of doing yoga without any effort
What Do Thai Massage Clients Say?